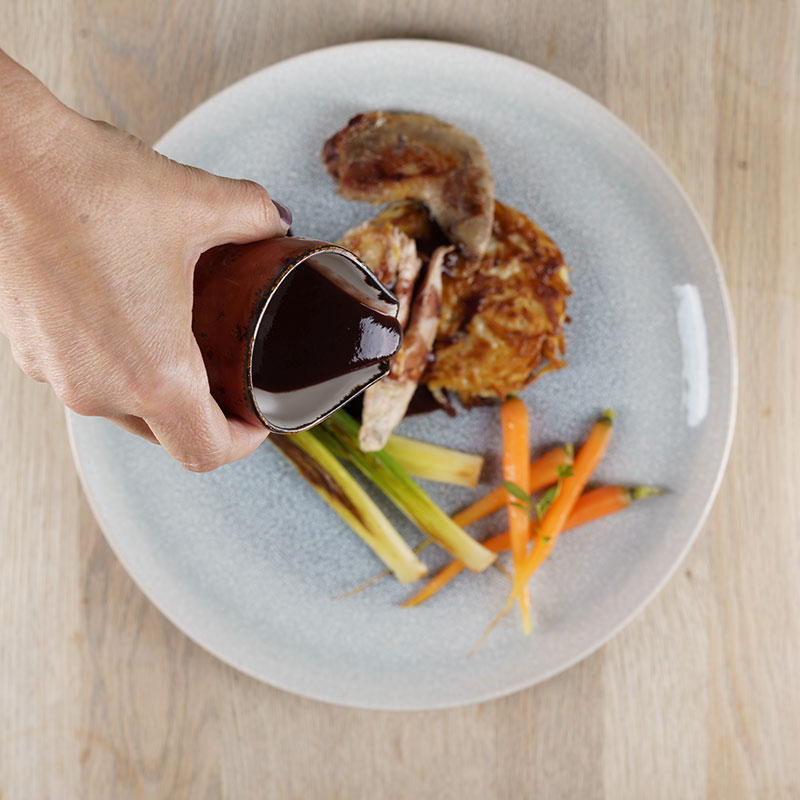 A luxurious dining experience 
served with a side of convenience
Whether you are celebrating a special birthday, enjoying a luxurious weekend getaway, have spent the day out on the hill or relaxing after a long day on the golf course, one thing is guaranteed; you're going to be hungry! Just picture sitting down at the table to a plate laid with juicy, creel-caught crab or succulent venison with foraged chanterelles.
Whether you choose to dine in the comfort of your own home, a tranquil country lodge or an elegant city apartment, eating in can have huge advantages over visiting a local restaurant, including building your own menu and shaping the atmosphere.
"
Just wanted to thank you for cooking us such a delicious meal on Saturday. We all really enjoyed it and it made my Dad's big birthday feel very special.

"
My clients hire me because not only do I cook incredible dishes from the finest ingredients, but I also take care of everything in the kitchen, which includes the washing up. So all you have to do is sit back, relax and make new memories while my decadent, gooey chocolate dessert served with crème fraiche sorbet melts in your mouth.
ALEXANDER HOUSE, PERTHSHIRE
Are you looking for a home away from home, without the stressful booking process?
I am incredibly proud to be an exclusive catering partner for luxurious Perthshire based Alexander House. Cosy and welcoming, this pet-friendly location features an elegant house that sleeps up to 15 guests in each wing and boasts an impressive collection of glamping sites that face out over stunning views of Gleneagles and the Highlands. I can personalise your menu and schedule to include breakfast as early as required, helping fuel you through the day, followed by a delicious evening feast.
This gorgeous accommodation is perfect for luxury family holidays, romantic getaways, shooting parties, fishing weekends and hen/stag dos. I work with a selection of venues where I take care of accommodation and food preparation in an all-exclusive weekend getaway package.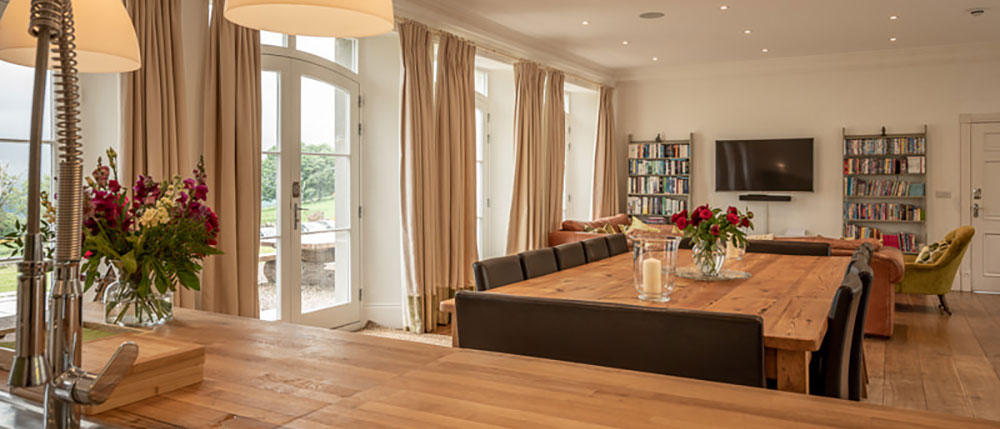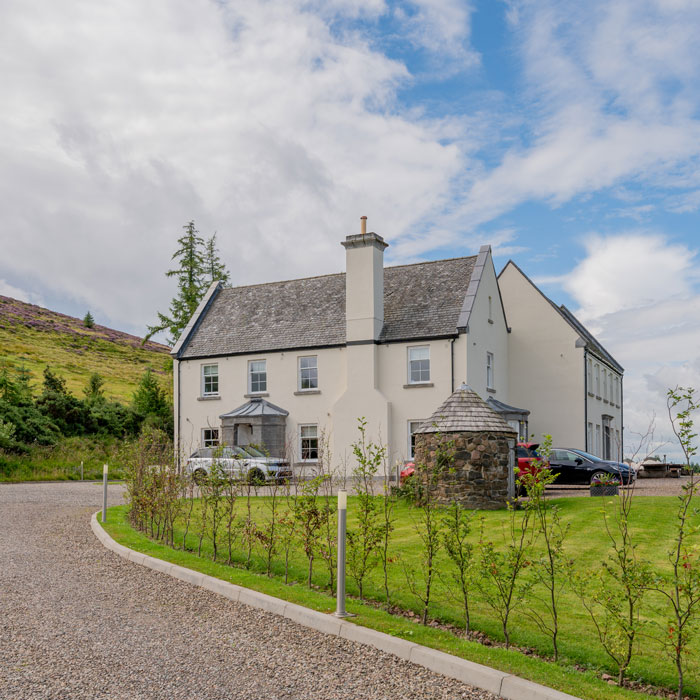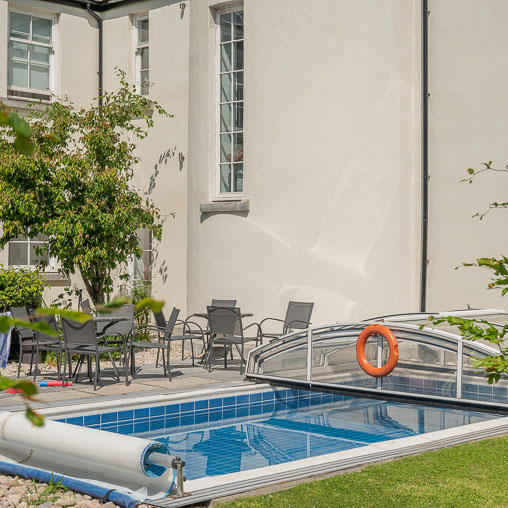 "I would just like to thank you so much for the absolutely beautiful food that you cooked and served us at Alexander House in Auchterarder. Everything was stunning and delicious and could not be faulted. I can honestly say it was the best ever food I have had in the last 40 years at least. The prawns cooked to perfection in such a delicate lobster sauce, the Leek and potato veloute was like silk, the chicken was tender, the fondant potatoes just perfect and the dessert was so decadant. Congratulations to you and also a big thanks to your waiting on staff. The evening was a dream."
Lesley Batchelor