High-End Private Chef with a flair for flavours
A fine-dining experience of a lifetime; you and your guests will enjoy a personalised menu, prepared from only the finest, locally sourced Scottish game, fish and produce.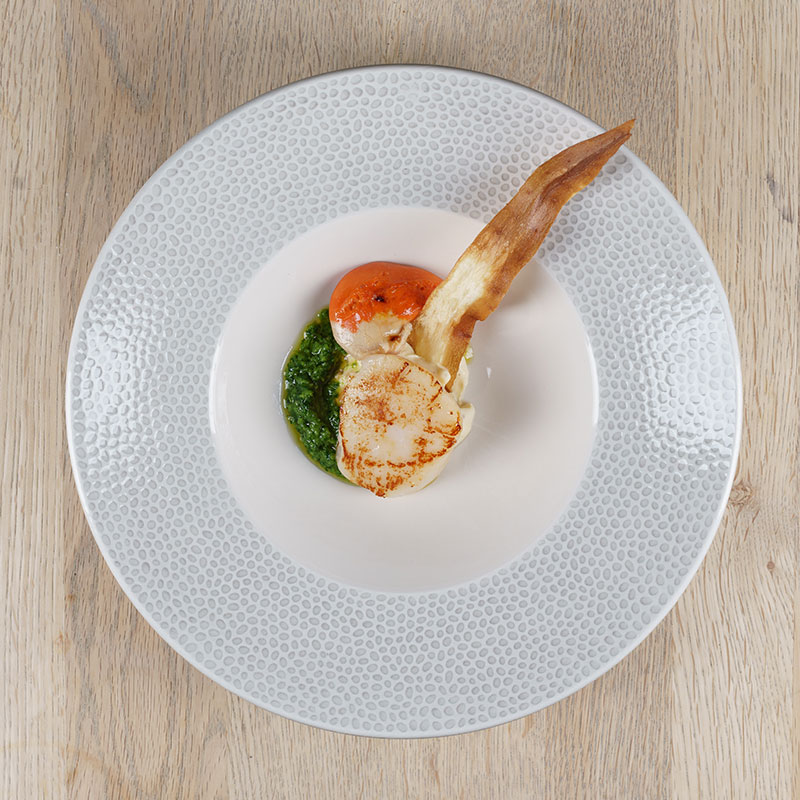 A simple yet perfect place to start. Whether I am catering for a wedding, an intimate dinner party or a big celebration, I use your taste pallet combined with the finest meat and seafood Scotland has to offer, as the foundation to create a personalised, first-class dining experience. I take charge of every aspect of the kitchen to allow you to relax and enjoy hosting, knowing that your guests are receiving the VIP treatment.
Being a chef is so much more than preparing an exquisite, mouth-watering dish; I thrive on the entire culinary journey. Think of me not just as your private chef but a master of flavours and design. I start by discovering what makes your taste buds tingle; I then explore delectable flavours combined with the finest fish, shellfish, meat, game and produce Scotland has to offer to create an innovative dining experience built specifically for you and your guests.
"I just wished to thank you for a very special and delicious meal. Every taste complemented the others down to the amazing piccalilli. Thank you once again."
INTIMATE GATHERINGS TO EXTRAVAGENT PARTIES
I cater for a wide variety of events, from intimate gatherings to extravagant parties, but regardless of the size, my objective remains the same; thrill your guests with a taste sensation to leave them completely satisfied. I take care of everything from menu creation, grocery sourcing, food delivery and finally, clean up. With five years of experience in the London wine trade, I can also perfectly pair and supply fine wines guaranteed to complement every course.
In addition, I am also a huge advocate for supporting local business and pride myself in partnering with a collection of incredible Scottish suppliers whose knowledge of their craft and attention to detail is second to none. From sea to dish or field to plate, I only source the freshest ingredients north of the border.
The Home Menu was born and bred in gorgeous Perthshire, Scotland; however, I thrive in new and exciting kitchens, so don't hesitate to get in touch should your postcode be a little further afield.